MENA & Frontier Markets
Long-only and absolute return equity strategies offering exposure to MENA, Turkey and select frontier markets.
Learn More
About Aventicum
Aventicum Capital Management (Aventicum) is a multi-boutique, global asset management business.

Formed as a joint venture between Credit Suisse and Qatar Investment Authority, Aventicum provides investors with access to specialist investment boutiques, focused on distinctive investment strategies that seek to create long-term value in a fundamentally changing investment landscape.

Aventicum's pioneering business model brings together the advantages of an entrepreneurial, unconstrained multi-boutique approach with the institutional strength and governance of its shareholders.
The Value We Bring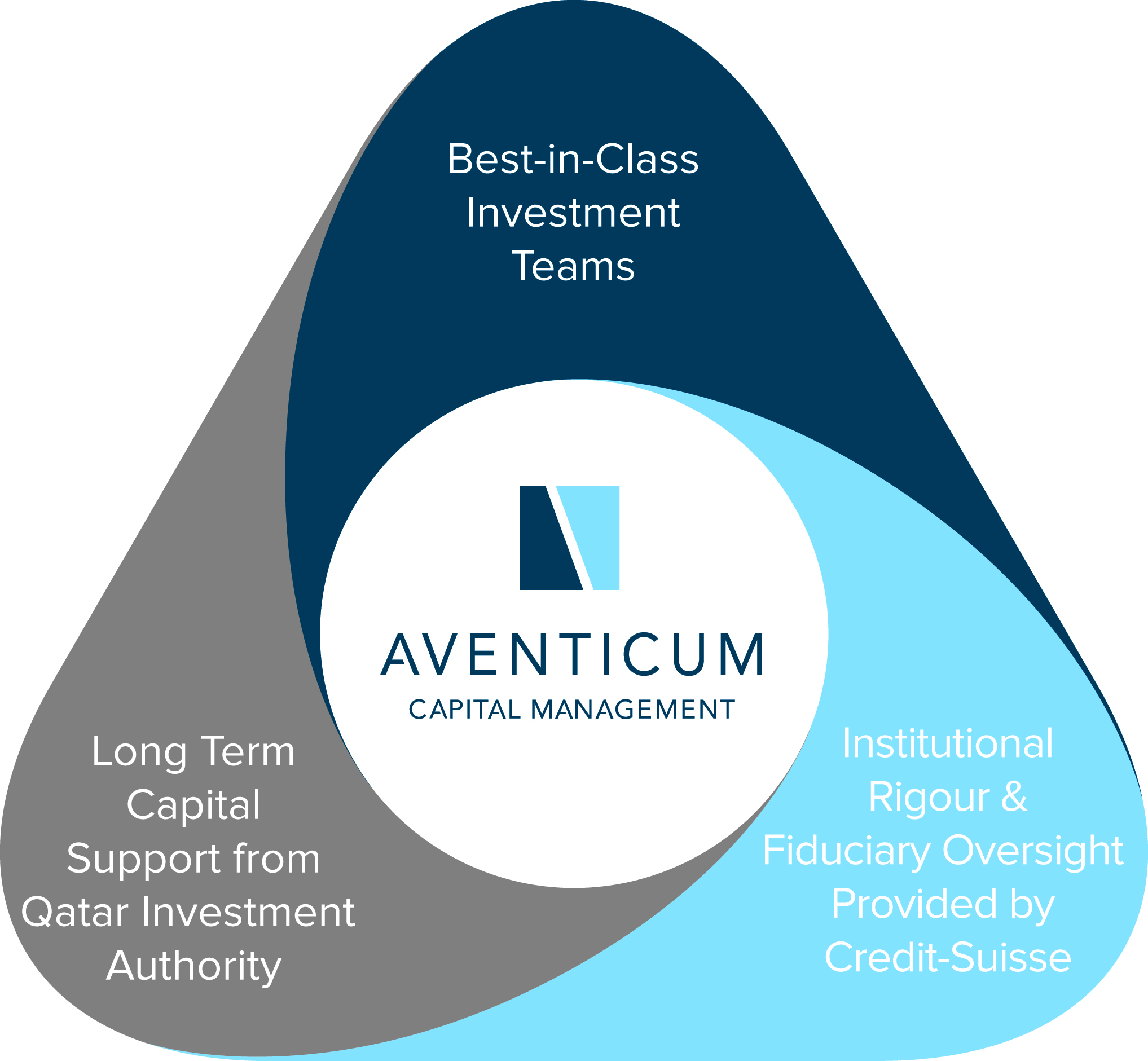 Why Aventicum?
Pioneering Business Model
Entrepreneurial investment teams, leveraging the institutional strength and capital support of their shareholders
Multi-Boutique Structure
Investment teams have investment autonomy and responsibility and benefit from an incentive structure that aligns interests between investors, teams and the firm
Distinct Investment Strategies
Investment strategies focused on long- term value creation through disciplined bottom- up and fundamentals- based investment processes
Best-in-Class Investment Teams
Fully dedicated investment teams with long- standing and proven track record for alpha creation and capital preservation, even in volatile and turbulent markets
Specialist Alternative Asset Managers
Investment teams have in- depth specialist knowledge to take advantage of market opportunities