Catherine Campbell
Chief Operating Officer, Chief Risk Officer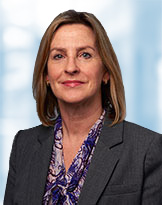 Catherine Campbell is both Chief Operating Officer and Chief Risk Officer of Aventicum Capital Management (UK) LLP. She has oversight of all risk and operations across the business. She is also a member of the Investment Committee and has been a member of the Management Committee since 2014.
Ms. Campbell joined Aventicum in November 2013 from Zaff Capital LP, an Emerging Market focused private equity specialist, where she was Head of Risk and Compliance with responsibility for all aspects of the risk management function and internal and regulatory compliance.
Prior to her work at Zaff, she was an integral member of the successful start up of Ashmore Group from 2000-2010, serving as the Head of Risk Management and Control, as well as a Portfolio Manager managing a $2bn Money Market Fund together with the global repo book.
Before joining Ashmore, Ms. Campbell worked at ANZ Bank from 1988-2000 serving in various trading roles including money markets, foreign exchange and derivatives.
She holds a Bachelors degree in Mathematics from the University of Canterbury, New Zealand.