Elizabeth Koumettou
Head of Business Development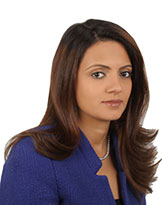 Ms. Elizabeth Koumettou, Director, is Head of Business Development at Aventicum Capital Management (Qatar). Ms. Koumettou is responsible for leading the business development efforts and managing the distribution channels and client relationships. She has over 13 years experience covering institutional and private investors in the US and MENA region across asset classes.
Prior to joining Aventicum, Ms. Koumettou was an Executive Director and Senior Relationship Manager at J.P.Morgan Asset Management where she most recently led their mutual fund distribution efforts in the GCC since 2012. Prior to that, she was a senior relationship manager based in New York where she was responsible for business development and the distribution of separate accounts, mutual funds, retirement and alternative investments at the major global financial institutions. Ms. Koumettou joined JPMorgan in 2003 as an analyst at the Private Bank covering corporate executives of Fortune 500 companies.
Ms. Koumettou received a B.A. in Economics and International Relations from the University of Pennsylvania (United States) and is Certified Investment Management Analyst (CIMA®).