Francis Rowe
Chief Economist, Sovereign Strategist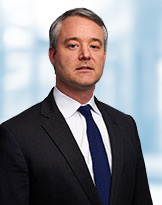 Francis Rowe serves as the Chief Economist and Sovereign Strategist at Aventicum, focusing on global macroeconomics and sovereign credit. He is also a member of the Investment Committee.
Mr. Rowe joined Aventicum in January 2015 from the World Bank (2003-14) where his most recent assignment was Senior Economist in the Europe and Central Asia Region, specializing in Turkey and Poland. Prior to that he was Senior Country Economist in the South-East Asia region, specializing in Sri Lanka and issues of regional economic integration. During his time at the World Bank, he developed economic policy and led economic dialogue with government officials in coverage countries. In addition, he was a thematic expert in sovereign debt sustainability, public debt management and firm level productivity growth.
Before joining the World Bank, Mr. Rowe was an international economist at the Bank of Canada (2001-2003) and the Ministry of Finance, Canada (1998-2001).
He holds a joint Bachelors degree in Economics and Math from St. Francis Xavier University and a Masters of Arts in Economics from Simon Fraser University.