Francois Jansen van Rensburg
Chief Operating Officer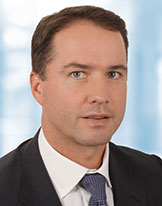 Mr. Jansen van Rensburg is the COO of Aventicum Capital Management (Qatar). He joined the firm in October 2012 as COO and was both CEO and COO for the period January 2017 to April 2019.
Prior to joining Aventicum Capital Management, Mr. Jansen van Rensburg was the COO and Head of Product Development for the Asset Management division of EFG-Hermes. His responsibilities included all operational initiatives of the business. Mr. Jansen van Rensburg also acted as Director on multiple funds and investment/general partner entities.
Prior to joining EFG-Hermes, Mr. Jansen van Rensburg was a manager within KPMG's MESA (Middle East and South Asia) Advisory practice offering management consulting and risk consulting services to the financial services industry. He worked with KPMG in both South Africa and MESA as part of KPMG's global financial services Advisory practice.
Mr. Jansen van Rensburg holds a BAcc. (University of Stellenbosch, South Africa), a B.Com Hons (University of South Africa), and an International Markets Qualification from the Securities Institute, London. He is a CAIA charter holder and member of the South African Institute of Financial Markets and the Global Association of Risk Professionals.